Our First Online Only Auction Exceeds Expectations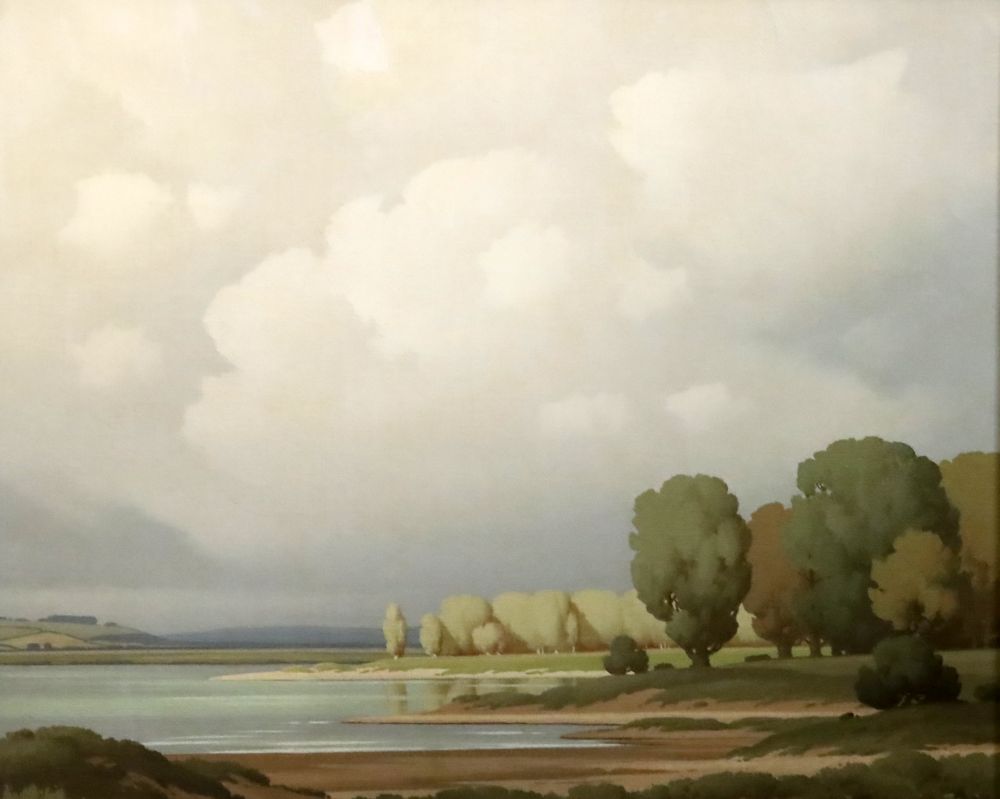 Pierre de Clausades (1910-1976), oil on canvas. Sold for £650
Our first online only auction was a huge success, with many lots greatly exceeding expectations.
Over 1,000 potential buyers were registered to bid in this sale.
80% of items were bought live online, the rest via commission bids.
Key lots sold in the 20th April auction included:
Lot 713
Starting with perhaps the most pertinent lot in the current climate (tongue firmly in cheek), Lot 713 was a one kilo bag of flour. Given the rarity of such ingredients, Gorringe's auctioned this lot to raise a little bit of cash for the NHS. Being a bag of flour it obviously didn't go for thousands, but it's a mini good news story in itself, selling for £45 with all proceeds going to the NHS - every little helps as they say! If you'd like to support the NHS COVID-19 urgent appeal, you can do so here: https://www.nhscharitiestogether.co.uk/
Other featured Lots of interest from our 20th April Sale are below (click image for Lot details). Click here to view all results from the sale.
A pair of antique yellow metal, emerald and rose cut diamond set foliate earrings, with GCS certificate dated 14/02/20 Sold for £1,500
A boxed set of six Baccarat cut glass champagne flutes and a boxed pair of Baccarat Grands Blancs wine glasses Sold for £950
A set of four Chinese silkwork panels depicting birds and flowers, housed back to back in two frames Sold for £1,300
An early 20th century yellow and white metal, red spinel and diamond set foliate scroll brooch Sold for £700
A gentlemans 2002 stainless steel Mont Blanc automatic chronograph wrist watch, with receipt and booklet Sold for £600
A Simon and Halbig bisque head doll with fixed blue eyes, pierced mouth and pierced ears Sold for £4,000
A rare Staffordshire small porcelain figure of a black poodle, c.1830-50 Sold for £320
Alan Alexander Milne - Winnie-The-Pooh, 1st edition, one of 350 large paper copies, illustrated by Ernest H. Shepard Sold for £1,900
An 18th century Chinese famille verte octagonal meat plate, decorated with pagodas in a garden, flowers and birds Sold for £700
The next online only auction will be on Monday 18th May 2020
Observing Government Covid 19 distancing advice, we are able to collect PREARRANGED consignments from clients' properties.
If you are considering selling your goods, please arrange by one of the following methods:
With stock markets fluctuating hugely and the property market grinding to a near standstill, now is an excellent to invest in antiques as a long term investment opportunity, with our article on the topic a must read too. We hope to 'see you' at our next online only auction.
Thanks for reading and take care.