Lots

Lot 310
Sale: 010822
A gilt framed Regency oval silkwork picture of a classical maiden scattering flowers at a tomb, labelled Cowper, probably commemorating the death of the poet William Cowper in 1800, 30x25cm
Estimate: $100-$150
Lot 310
Sale: 300522
A 20th century violin in case with two bows, length of back 35.5cm
Estimate: $40-$60

Lot 310
Sale: LMAR22
An early 20th century Caucasian silk red ground rug, 206 x 132cm.
Estimate: $600-$800

Lot 310
Sale: 070322
Margaret Wrightson (1877–1976), large bronze-finished plaster statuette, 84cm
Estimate: $50-$70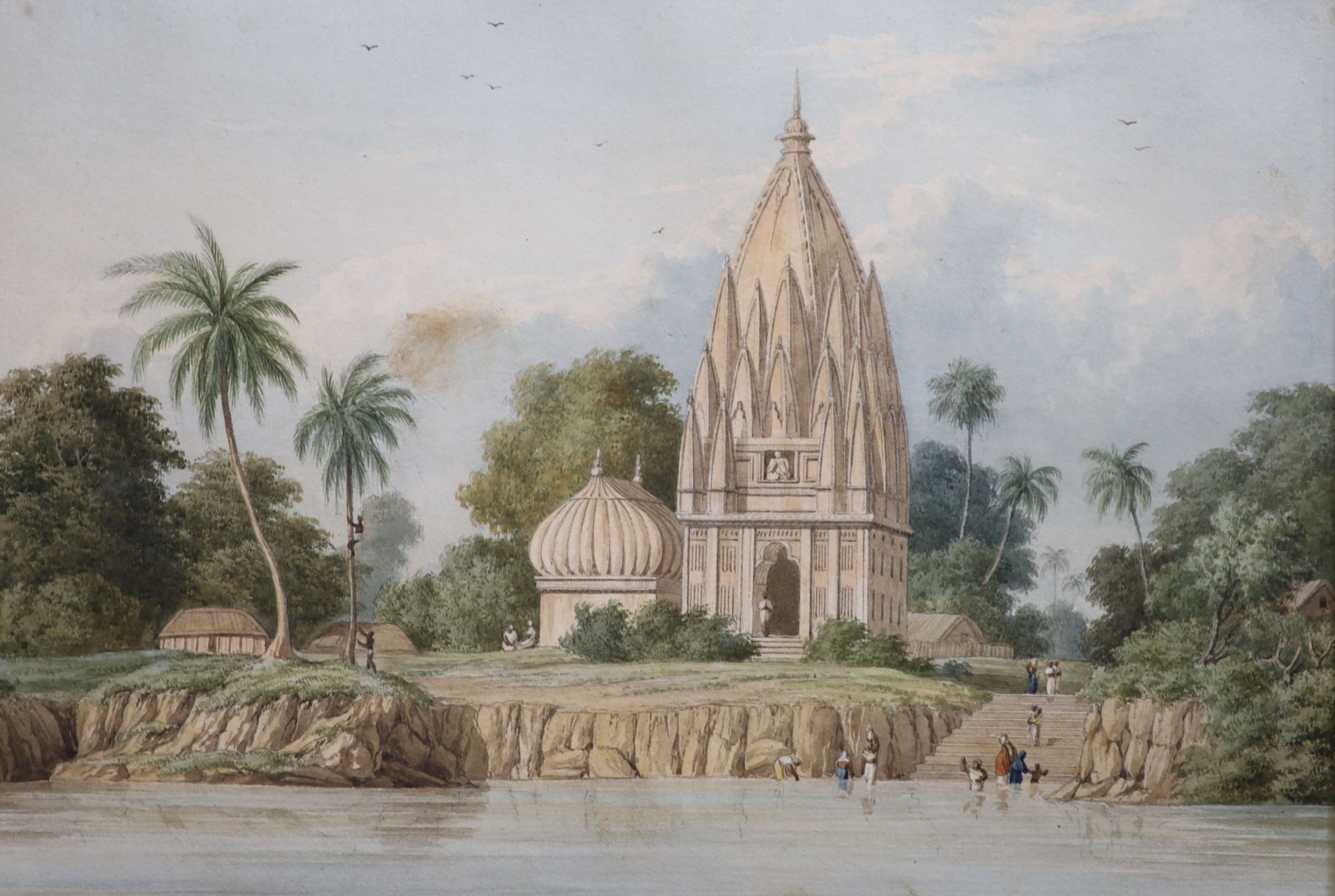 Lot 310
Sale: LDEC21
Lieutenant-Colonel Charles Ramus Forrest (1750-1827), Village and pagoda below Patna Azimabadi, on the Ganges, watercolour, 19 x 27cm
Estimate: £1,500-£2,000
Lot 310
Sale: 151121
A Dutch Venetian style tall glass flute, the twisted stem with blue bead decoration, H 38cm, a 'Facon-de-Venise' style blue-tinted pedestal bowl, foliate-engraved and another glass dish (3)
Estimate: £40-£60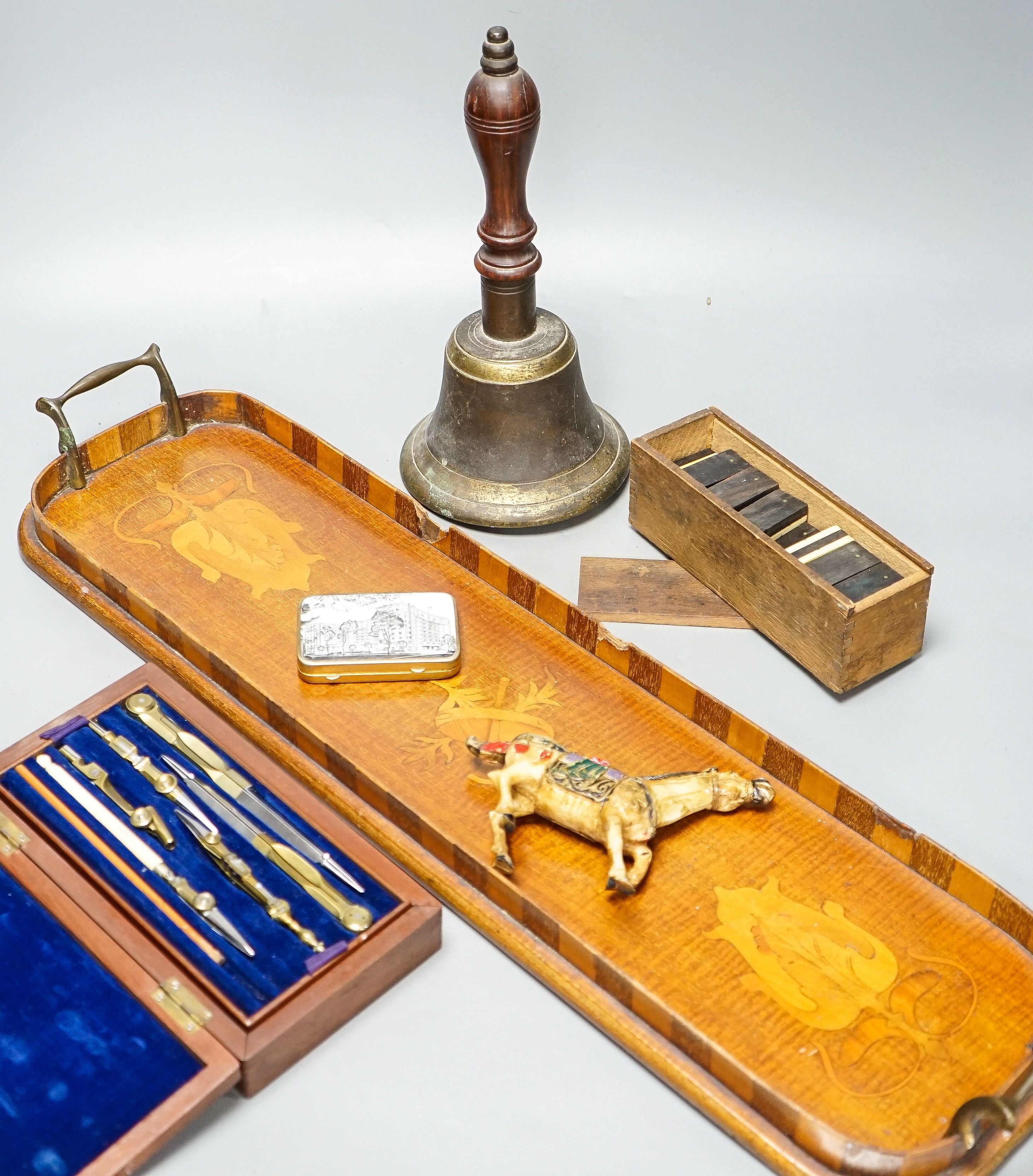 Lot 310
Sale: 011121
A Victorian bronze school bell, a tray and sundry items
Estimate: £30-£50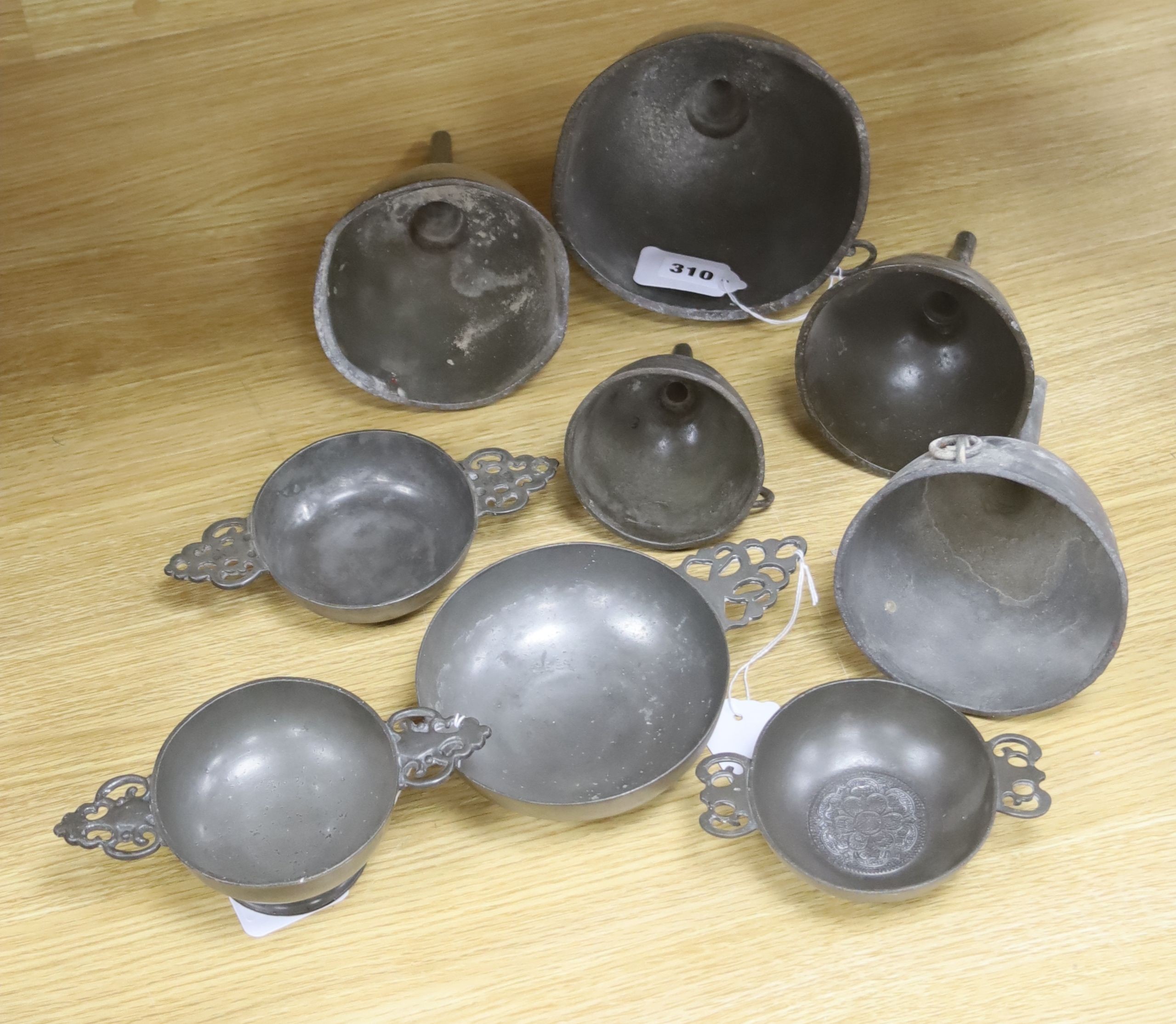 Lot 310
Sale: 181021
Nine items of 18th and 19th century pewter, including three quaich, a blood letting type bowl and five wine funnels, widest 15cm
Estimate: £100-£150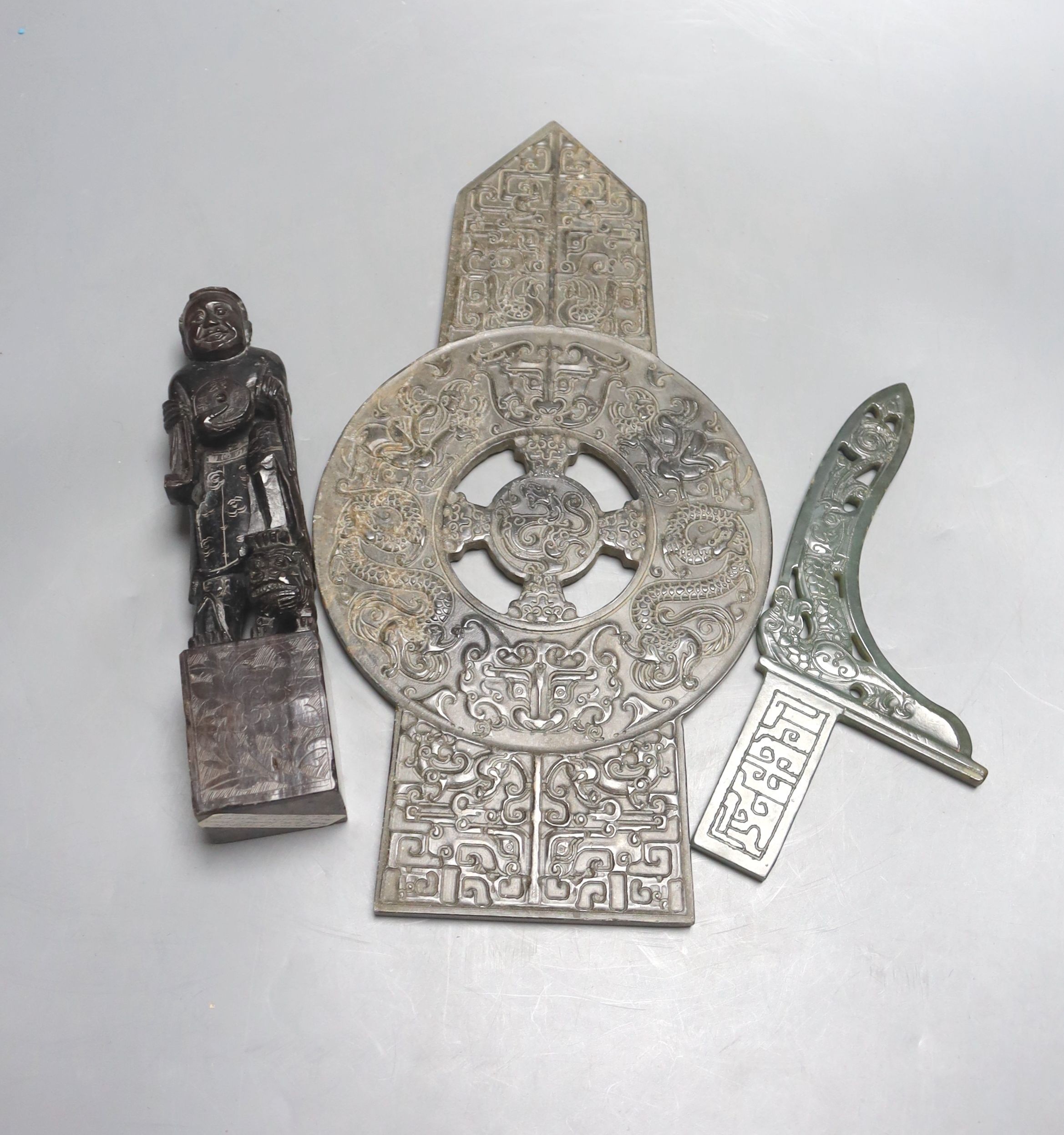 Lot 310
Sale: 041021
A Chinese archaistic stone plaque, a green hardstone model of an axe dagger and a soapstone 'Liu Hai' seal (3)
Estimate: £60-£80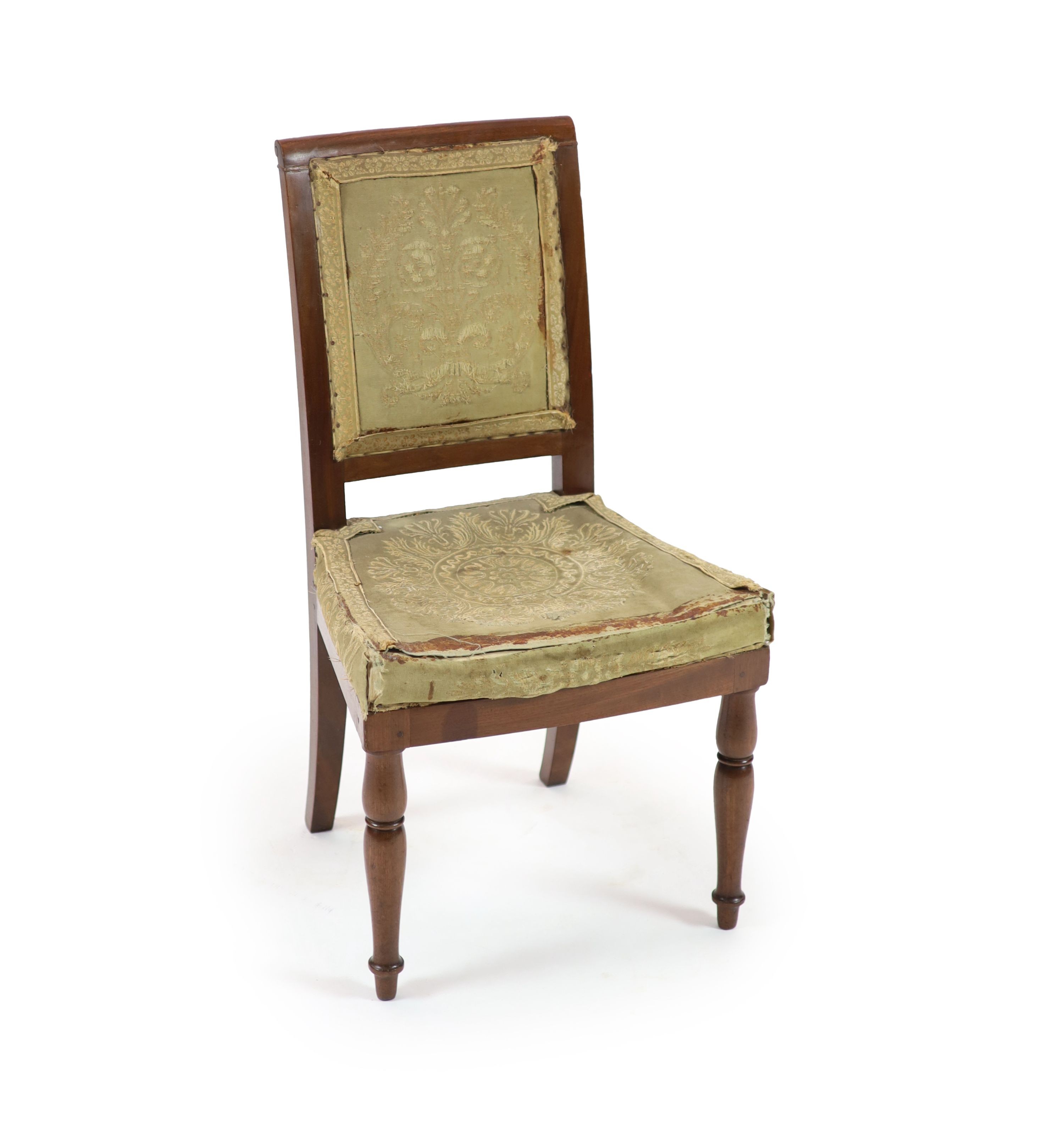 Lot 310
Sale: LSEPT21
A French Empire mahogany side chair by Georges Jacob for Fontainebleu, H 90cm. W 49cm. D 42cm.
Estimate: £600-£800
Pages