Upcoming Auction
October 02 2023 | 9.30am
Lux Auction Catalogue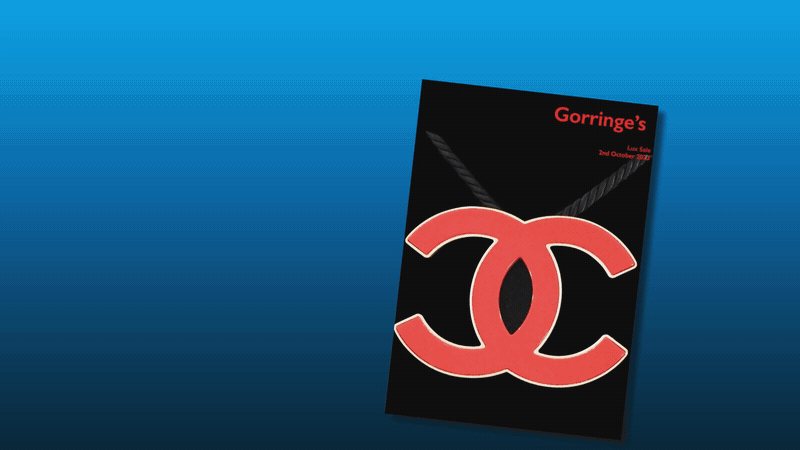 Gorringe's Lux Sale
Inaugural Lux Sale
This week sees the launch of Gorringe's inaugural Lux sale.
What is Lux?
You may well ask. Lux in essence is Luxury so, typically, the products of Luxury Brands such as Louis Vuitton, Hermes and Chanel.
In the main, we are talking about designer handbags, luggage and clothing but in addition other accessories such as sunglasses, pens and even watches.
These mega brands have evolved into highly sophisticated marketing machines with a new range of designer goods available every season. Production numbers are carefully rationed to ensure that demand exceeds supply and new versions of old staples aim to keep the buying public coming back for more.
Pre-Loved or Vintage
The stylish emporiums of Bond Street and beyond beckon to those fashionistas with a budget to match their desire for the latest and greatest but many collectors and followers of fashion wait a season or two and look to the second-hand market to satisfy their passion at a more modest budget.
The business in pre-loved or vintage is booming. The very nature of high-end fashion results in last year's must have been supplanted by this year's hot item and accordingly a steady supply to after-market sellers.
That's not to say that it's all cheap. The classic Birkin Bag was introduced in 1984 by French luxury goods maker Hermes. Birkin bags are handmade from leather and are named after the actress and singer Jane Birkin. You cannot walk in off the street and buy one but instead have to place an order, typically at a price upwards of £10,000. Their exclusivity leads to strong competition for pre-owned examples with an auction price record in the region of two hundred thousand dollars.
Louis Vuitton, Chanel and More
The offering at the Gorringe's is somewhat more affordable albeit lacking in Birkin bags. We do have handbags by Louis Vuitton, Chanel, Mulberry, Gucci, Bottega Veneta and Radley. Estimates range from £1,500 down to a cheaper than the high street £50.
We have vintage trunks and suitcases made by Louis Vuitton and the less well-known but equally exclusive brand Goyard. One quite possibly unique piece on offer is a Louis Vuitton folio case, made as a specialist order for a London advertising executive. Accessories include Chanel sunglasses, Versace jewellery and Hermes silk scarves, many in their original boxes. The designer clothing in the sale ranges from a vintage Lanvin dress to classic Barbour jackets produced for the Game Fair.
In all cases, authenticity is guaranteed. We check the provenance of every item to ensure that fakes and forgeries do not slip through.
Flip Catalogue
The Sale Flip Catalogue is viewable online here so do have a look. You never know, you might just be tempted…!
Auction Information
Viewing on:
Friday: 9:00 AM -5:00 PM
Saturday: 9:00 AM -1:00 PM
Monday: 8:00 AM - 9.30 AM
The auction will start at 9.30 AM
Consignments are being accepted for our next Lux Sale on 11th December 2023. Please get in touch if you have anything fabulous.