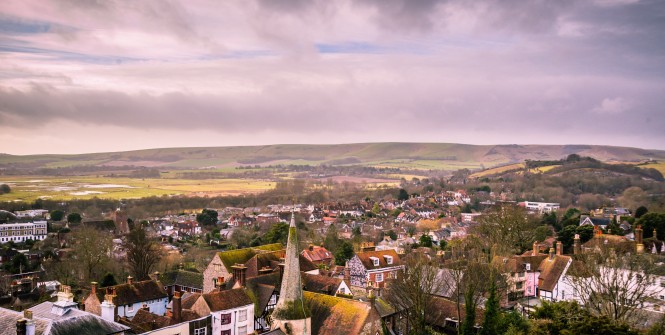 Lewes is a beautiful historic town in East Sussex. It boasts an array of notable tourist destinations, tea rooms, antiques houses, bookshops, cosy pubs, cafes and more.
Our guide to Lewes will show you the best that the town has to offer, including little known hidden gems to explore.
Places to stay
Berkeley House B&B, Grade II Listed 1820's Regency home in the town centre. Rooms from £75. https://www.berkeleyhouselewes.com/rooms
Pelham House Hotel, set in a beautiful 16th Century town house - Rooms from £103.50 http://www.pelhamhouse.com/
Premier Inn - Cheap, cheerful and central - Rooms from £36.50 https://www.premierinn.com/gb/en/hotels/england/east-sussex/lewes/lewes-...
The Shelleys - Beautiful 17th Century, family-run, country house hotel located on Lewes High Street - Rooms from £130 http://www.the-shelleys.co.uk/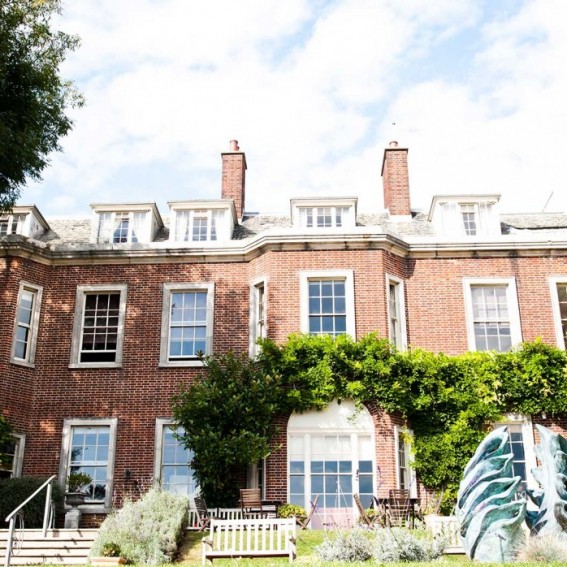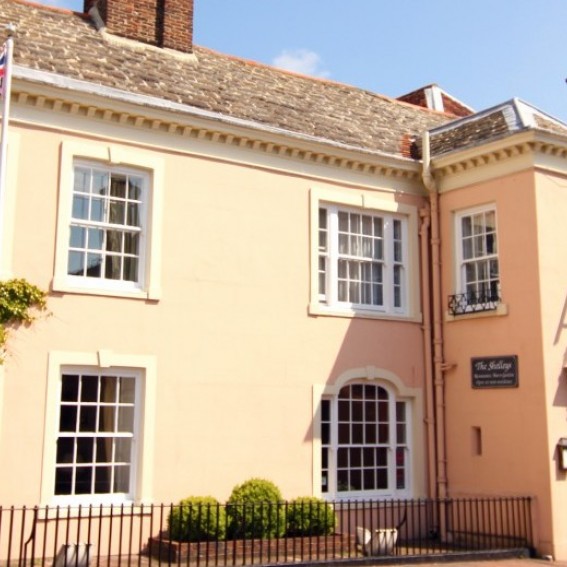 From top to bottom - Pelham House Hotel - The Shelleys
Further afield:
Blacksmiths Arms, Offham - Rooms from £82
The Beeches, Barcombe - Rooms from £115
The Ram Inn, Firle - Rooms from £90
The Buckle B&B - Seaford's newest Bed & Breakfast situated at the foot of the Sussex Downs and a unique place to stay. They offer an adult only retreat, with three luxury boutique double rooms, each with its own unique features but all having the same stunning views of the Sussex coast.
Food is freshly prepared using locally sourced ingredients. Drinks and light refreshments also available from the in-house bar service, including local cider, beer and gin. Onsite parking us private entrance and completely separate from the main house. Find it at: The Buckle, Marine Parade, Seaford BN25 2QR http://thebuckleseaford.co.uk/
Places to eat and drink
Restaurants.
Bill's of Lewes - Where the chain started growing from a tiny grocery store to a chain of restaurants serving quality breakfast, lunch and dinner. £££ https://bills-website.co.uk/restaurants/lewes/
Bun & Bean - A new addition to Lewes and ticking all the hipster essentials, handmade vegetarian burgers and speciality coffee and craft beers in the evening. ££ https://www.bunandbean.com/
Limetree Kitchen - Restaurant serving modern European tapas style small plates with an emphasis on high quality, ethically sourced ingredients and minimal wastage £££ https://www.limetreekitchen.co.uk/
Le Magasin - Bistro cafe offering a variety of european cuisines on conveniently located on Cliffe High Street, Lewes. £££ https://www.le-magasin.co.uk/
Erawan Thai Bistro - authentic Thai cuisine promising you a very warm Thai welcome and BYO to boot ££ http://www.erawan.co.uk/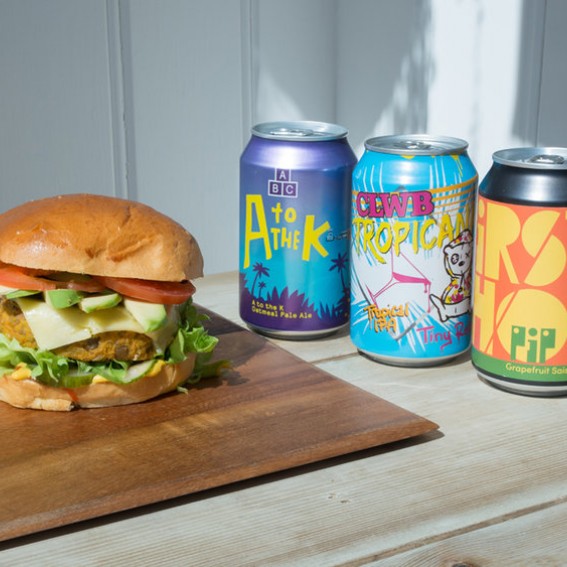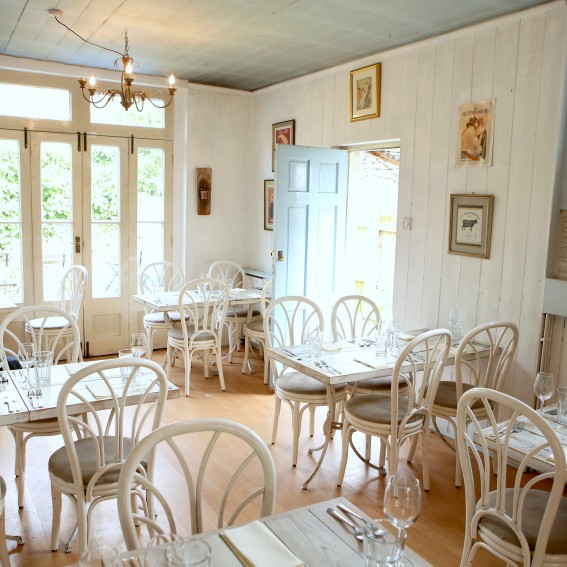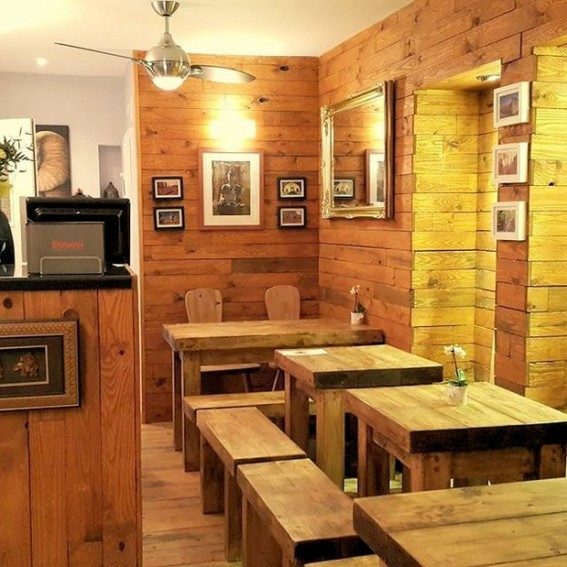 From top to bottom - Bun & Bean - Limetree Kitchen - Erawan Thai Bistro
Cafes.
The Buttercup Cafe - A lovely cafe that spreads out into a lovely courtyard adjacent to an antique shop, serving coffee, breakfast and lunches. Find it at the end of Cliffe High Street.
The Needlemakers Cafe - Tucked away just off the high street, the Needlemakers is home to an array of specialist shops and the Needlemakers Cafe itself. It's a historic landmark and 'must go' destination in the heart of Lewes. Find it at 14 West Street, Lewes.
Robson's of Lewes - Whether you want a quick coffee and pastry or to meet family and friends for breakfast, lunch or afternoon tea, Robson's is the ideal venue.
With 40 seats on two levels or an alfresco spot to watch the world go by on the High Street, you can enjoy a snack or meal chosen from their large selection of filled rolls, salads, jacket potatoes or one of their own home-cooked treats. Find it at 22A High Street, Lewes.
Laportes - Boasting "The Best Breakfast in Lewes" and a range of options from salads, through to pastries and even fresh produce to buy and take home, Laportes, with its beautiful flint walled garden and family friend atmosphere is well worth a look. Find it at 4 Lansdown Place, Lewes.
Pubs.
You're spoilt for choice when it comes to pubs in Lewes, with seventeen to choose from. Here's our selection.
The Snowdrop Inn - Enjoy great food and a great selection of beer at The Snowdrop Inn. You'll find free range produce in a home cooked pub menu (with veggie options) at this relaxed boozer. Find it at 119 South Street, Lewes. http://thesnowdropinn.pub/ 
The Swan - A Harvey's pub serving good quality pub food at reasonable prices https://www.harveys.org.uk/pubs/the-swan/. Find it at 30A Southover High Street, Lewes.
The Gardeners Arms - Experience a wonderful selection of real ales, great staff and cider. Find it at 46 Cliffe High Street, Lewes.
John Harvey Tavern - Take a look inside the John Harvey Tavern, with this 360 degree tour. Once there for real, you'll enjoy a traditional pub with a rustic feel in the heart of the historic town of Lewes. Find it in Bear Yard, Cliffe High Street, Lewes.
The Lewes Arms - Featured in the Telegraph's list of Britain's best pubs, The Lewes Arms has a great reputation for hearty, home-cooked food. Find it on Mount Place, Lewes.
The Brewers Arms - Pub of The Year 2016 Runner up (Campaign For Real Ale). Just steps from the Castle, in the heart of Lewes, The Brewers Arms is an authentic pub steeped in tradition. The pub consists of two contrasting environments. Those seeking a cosy, quiet atmosphere will feel at home in the front bar. The back bar features a selection of recreational entertainments, including pool, darts, a jukebox and the old Sussex game of Toad in the Hole. Find it at 91 High Street, Lewes.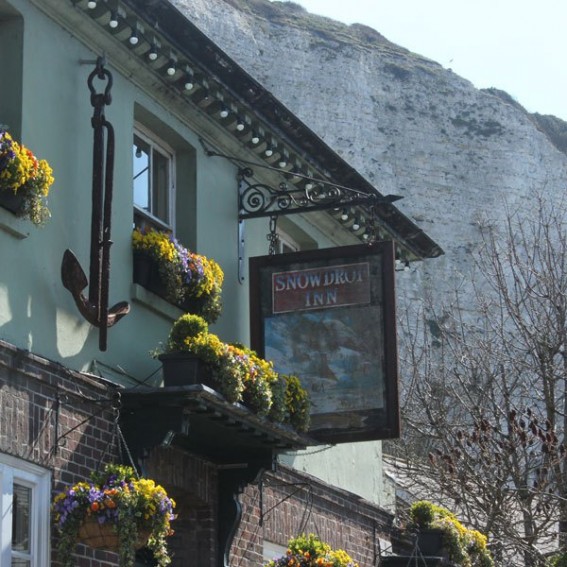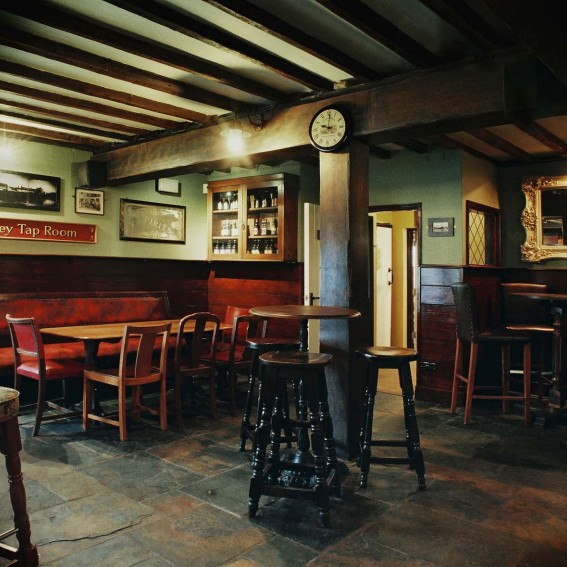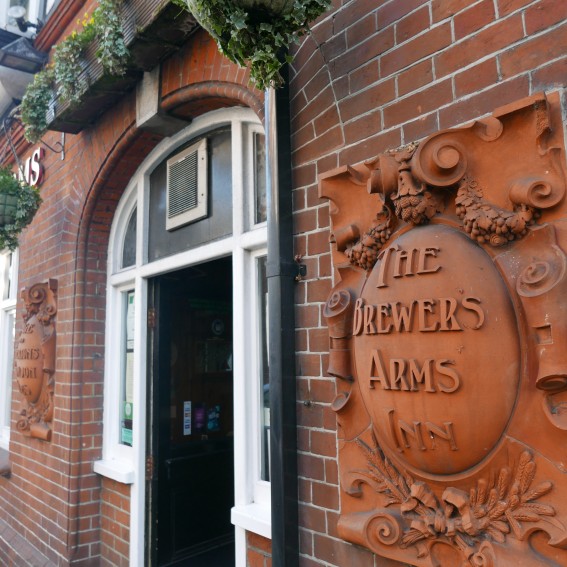 From top to bottom - The Snowdrop Inn - John Harvey Tavern - The Brewers Arms
Shopping
Markets.
Lewes Farmers' Market - Over 30 local producers offering a wide range of local & seasonal produce. http://www.commoncause.org.uk/lewes-farmers-market/
Lewes Food Market - Every Friday 9 - 1pm in the market Tower. http://lewesfoodmarket.co.uk/. There is also a craft market every second Saturday of the month.
Lewes Sunday Vintage Market - A vibrant and eclectic market held every Sunday from 9am throughout the year. Find it at Eastgate Wharf, Lewes, BN7 2LP - NCP Car Park, behind Waitrose.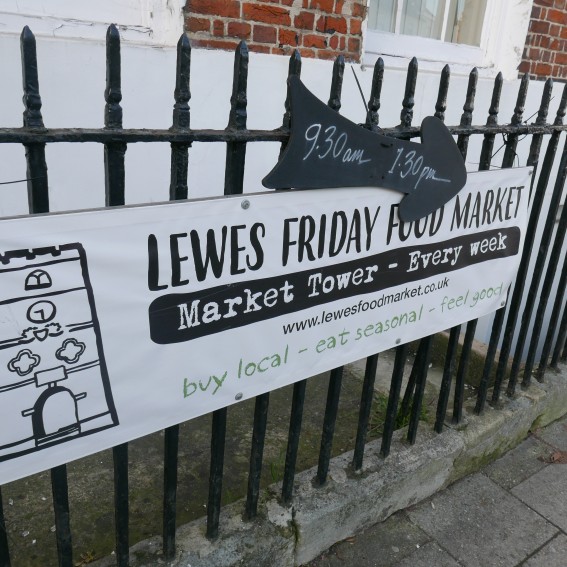 Antiques.
Gorringe's aside as your first port of call, there's a world out antiques and markets to explore.
Lewes Flea Market - Drive down Market Street in Lewes and you'll come across an attractive old Methodist Chapel, which has evolved into one of the best places in town for a leisurely rummage. Now run as Lewes Flea Market, it's THE place to go for second hand furniture, a piece of retro chic, genuine antiques or 70s kitsch. This Flea Market is one of the real hidden treasures of Lewes and has attracted dealers and public alike from around the world since 1992. Visitors now number many thousands each week.
Cliffe High Street - Cliffe High Street has a wonderful variety of architecture, as has most of Lewes. It has a good selection of antiques, charity shops and places to eat.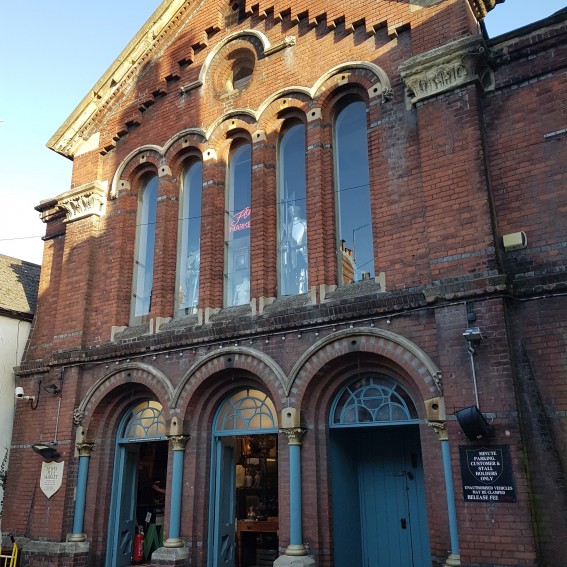 Lewes Flea Market
Others shops unique to Lewes.
Harvey's Brewery Shop - Harveys, the local brewery, has a shop selling their great selection of beer. You can even have a tour of the brewery, conducted by Harvey's brewers outside normal working hours, between two to three hours duration. For reasons of safety and production pressures, tours are not possible during working hours.
Unlike many tours of commercial premises, Harvey's brewery tour is not simply a walk around with a guide; it is a chance for us to meet their customers and gain an insight into the heritage of brewing at Harvey's. The informal sampling session that follows is also a great catalyst for one to one questions and answers.
Union Music Store - Record shop specialising in Folk, Country and American https://unionmusicstore.com/
The Needlemakers - Quirky boutiques and handmade gifts all housed in a stunning historical building. http://www.needlemakers.co.uk/
Abigails Drapery - Abigail's offers an experience like no other on the High Street. Working to a yearly schedule there's an abundance of creative things to be made and they're keen to pass on their passion for the art of sewing.
They offer a professional repair and alterations service for all your clothes as well as one to one sessions where you can learn to do it yourself. They also stock a wide range of new sewing machines for sale and will take you through a full demonstration to help you choose.
Find it at Lower Ground Floor, 23 High Street, Lewes, BN7 2LU
The Shoe Gallery - The Shoe Gallery was founded in Lewes in 1994 by George Elhinn, incorporates a wealth of experience gained over decades in the shoe business in north America. An independent shoe store with a wide range, including top brands like Loake, Cheaney and Josef Seibel. Find it at: 45 High Street, Lewes, East Sussex, BN7 2DD http://www.shoegallery.org.uk/shoes/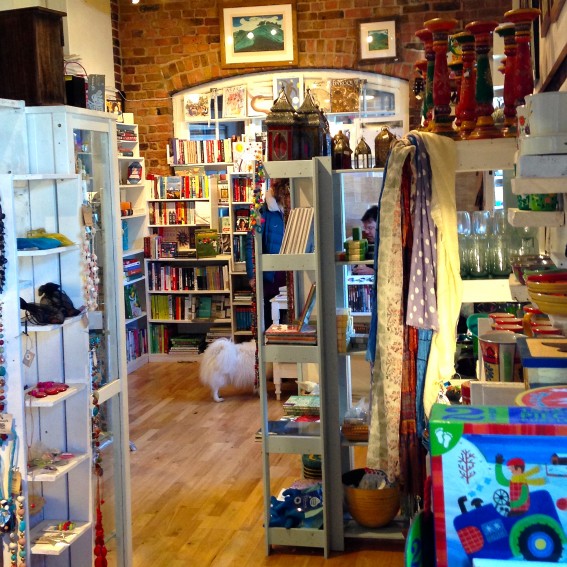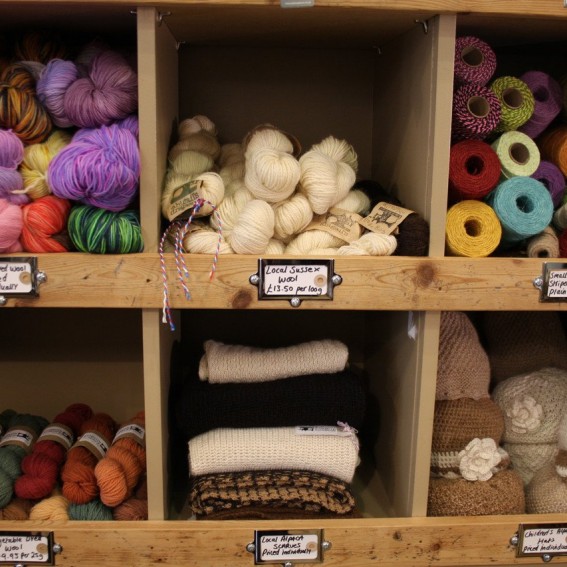 From top to bottom - The Needlemakers - Abigails Drapery - Harvey's Brewery Shop
Things to do
History.
Immerse yourself in history and enjoy stunning panoramic views across Sussex from the top of the 1000 year old Lewes Castle.
Explore how the Tudors and Elizabethans lived, worked and relaxed at home with a visit to the Anne of Cleves House Museum. Prices and opening hours here.
Get closer to nature with a visit to the beautiful, Cuckmere Valley. There's plenty to do for outdoor explorers, from walks to cycle routes and even a day of canoeing. Find out more on The National Trust's site.
The Long Man of Wilmington is a hill figure on the steep slopes of Windover Hill near Wilmington, East Sussex, England. It is six miles northwest of Eastbourne and ¹⁄₃ mile south of Wilmington. It's the biggest depiction of the human form in Europe - cut into the South Downs' chalk and well worth a visit. It's reason for being is still a mystery for historians and archaeologists alike.
Seven Sisters Country Park - Explore further afield into the Sussex countryside and enjoy the Seven Sisters Country Park, made up of 280 hectares of chalk cliffs, meandering river valley and open chalk grassland. Perfect for walkers, runners and cyclists alike - http://www.sevensisters.org.uk/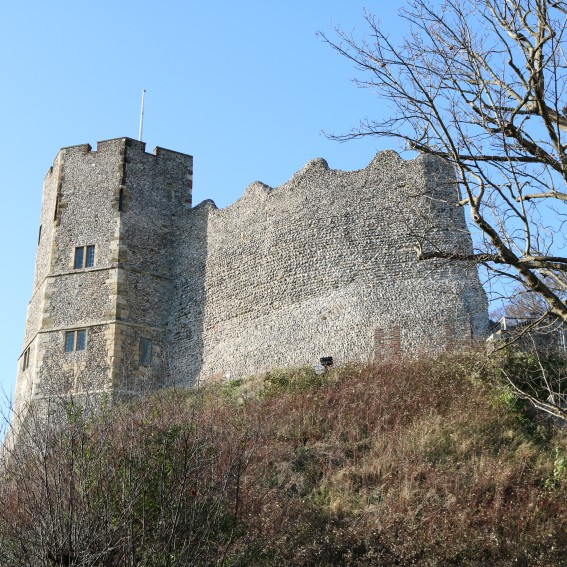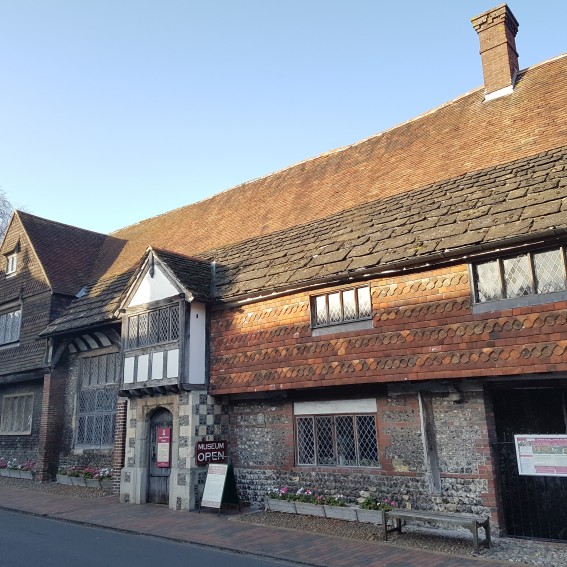 Top to Bottom - Lewes Castle - Anne of Cleves House and Museum
Sport & Leisure.
Watch a football game at the Dripping Pan, Home to Lewes F.C., Lewes' 100% Community-owned not for profit football club. See if your visit coincides with any home fixtures here.
Watch a film at Depot, Lewes' new independent community cinema and cafe-restaurant. Film times here.
Take a relaxed stroll around the beautiful Southover Grange Gardens. Open from 8.30am until dusk or 9pm (whichever is the earlier) all year round except Christmas Day.
Go for a dip at Pells Pool http://www.pellspool.org.uk/welcome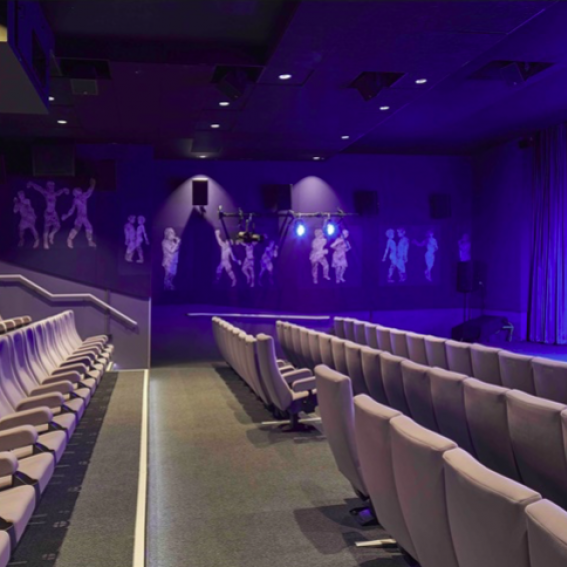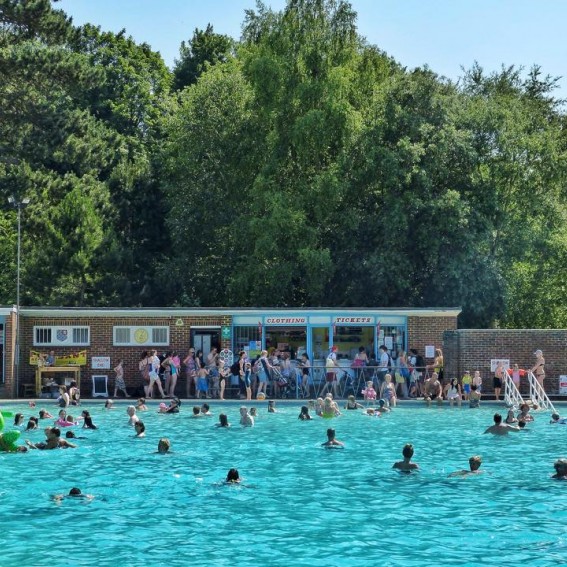 From top to bottom - Depot Cinema - Pells Pool
Around Lewes.
Visit the house once inhabited by novelist Virginia Woolf and wander through her home as it was once and explore the cottage garden at Monk's House
Glyndebourne - Enjoy opera in a stunning location at Glyndebourne Opera House, Find out what events are on here

Hidden gems
Olden Youngs Books - The Fifteenth Century bookshop Specialising in illustrated in children's books, housed in a 15th Century, beamed building.http://www.oldenyoungbooks.co.uk/index.htm
Bull House: Home of revolutionary writer Tom Paine, the intellectual inspiration behind the American revolution. https://sussexpast.co.uk/properties-to-discover/bull-house
Horse powered beer delivery - Spot the Horses and Dray cart delivering Harvey;s beer to pubs in Lewes drawn beer deliveries most Tuesdays from 12pm - 3pm: https://www.harveys.org.uk/about/horses-and-dray/
River Ouse - Enjoy a stroll along from the town center alongside the meandering River Ouse through the Railway Land Wildlife Trust Reserve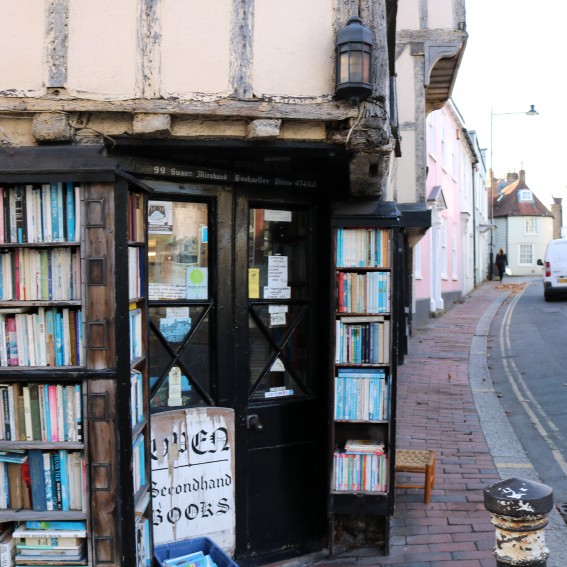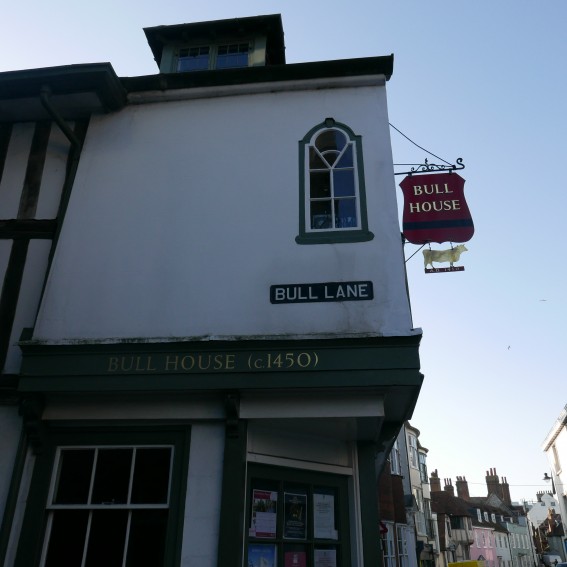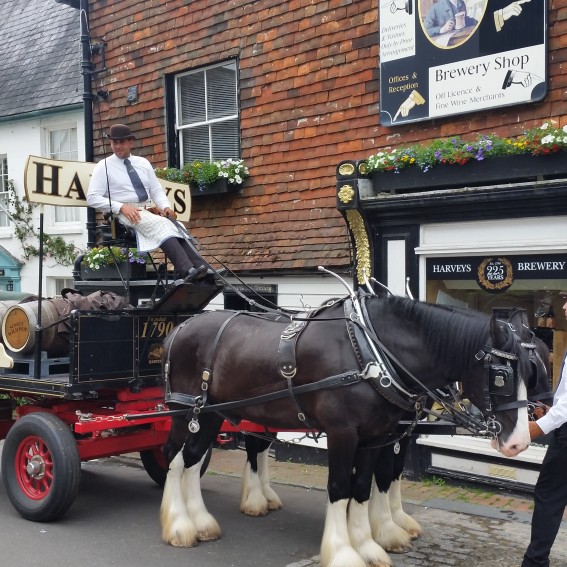 Top to Bottom - Olden Youngs Books - The Fifteenth Century bookshop - Bull House - Harvey's Horse and Dray Cart
Getting to Lewes
By train
Travel direct to the historic market town of Lewes in just over an hour from London Victoria and around 14 minutes from Brighton. Plan your route - wherever you are in the country - using the National Rail site.

By Bus
A great way to travel between to Lewes from Brighton, Ringmer, Uckfield and Tunbridge Wells is the Regency 29 route. For full details, go to http://www.buses.co.uk/.

By Car
Lewes is ideally situated for easy access to the A27, to drive to and from surrounding Sussex towns and cities, in addition to the A23 towards London.